Empty HPMC Capsules
, also known as vegetarian capsules, are made from natural plant cellulose and offer several advantages over traditional gelatin capsules. Some of the key advantages of using HPMC capsules include:
1.Vegetarian and vegan-friendly: HPMC capsules are made from plant-based materials, making them a popular choice for those following a vegetarian or vegan diet.
2.Stability: HPMC capsules are more stable than gelatin capsules and do not interact with the contents of the capsule, which can help to improve the shelf life of certain products.
3.Low moisture content: HPMC capsules have a lower moisture content than gelatin capsules, which can help to reduce the risk of cross-linking and other chemical reactions between the capsule and the contents.
4.Tolerance: HPMC capsules are well-tolerated and do not cause any adverse reactions or allergies in most people.
5.Customization: HPMC capsules are available in a wide range of sizes, colors, and shapes, making them suitable for use with a variety of products and formulations.
6.Ease of filling: HPMC capsules are easy to fill and are compatible with most capsule filling machines.
7.Halal and Kosher certified: HPMC capsules are Halal and Kosher certified, making them suitable for use in products that require these certifications.


Overall, HPMC capsules offer a number of benefits over traditional gelatin capsules, and are becoming increasingly popular in the supplement and pharmaceutical industries.
Empty Green Clear Vegetarian Capsules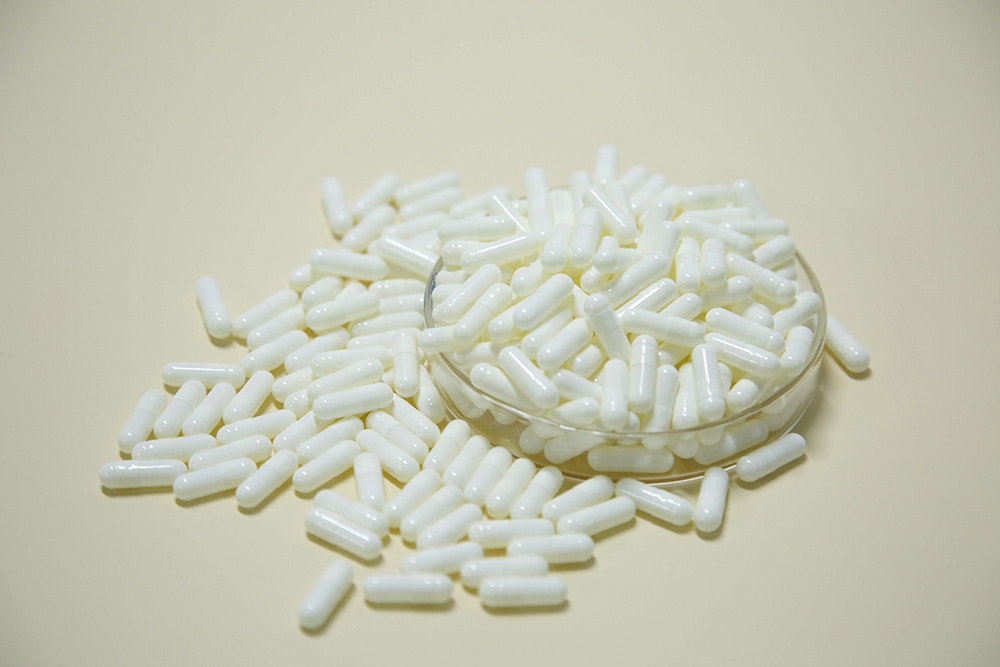 HPMC Capsule are composed of a cap and a body two capsule shells refined by medicinal gelatin and auxiliary materials. They are divided into three types: transparent, translucent and opaque. The capsule has a long and slender shape, is easy to swallow, and is a medicinal dosage form that consumers can easily accept. The company's hollow capsules can provide axial, circular, directional, single and double color printing according to customer needs.