1.Keep them in a dry and cool place: Moisture can cause empty gel capsules to stick together or become brittle, so it's important to store them in a dry and cool place.

2.Avoid direct sunlight: UV rays from sunlight can damage empty gel capsules, so it's best to keep them away from direct sunlight.

3.Store them in an airtight container: An airtight container can protect empty gel capsules from moisture, air, and light. It can also prevent them from absorbing any odors or flavors from the surrounding environment.

4.Keep them out of reach of children and pets: Empty gel capsules are small and could pose a choking hazard to children and pets, so it's important to store them out of reach.
By following these storage guidelines, you can ensure that your empty gel capsules remain in good condition and are ready to be filled when you need them.
Hard gelatin capsule size 3# gel capsule empty blue orange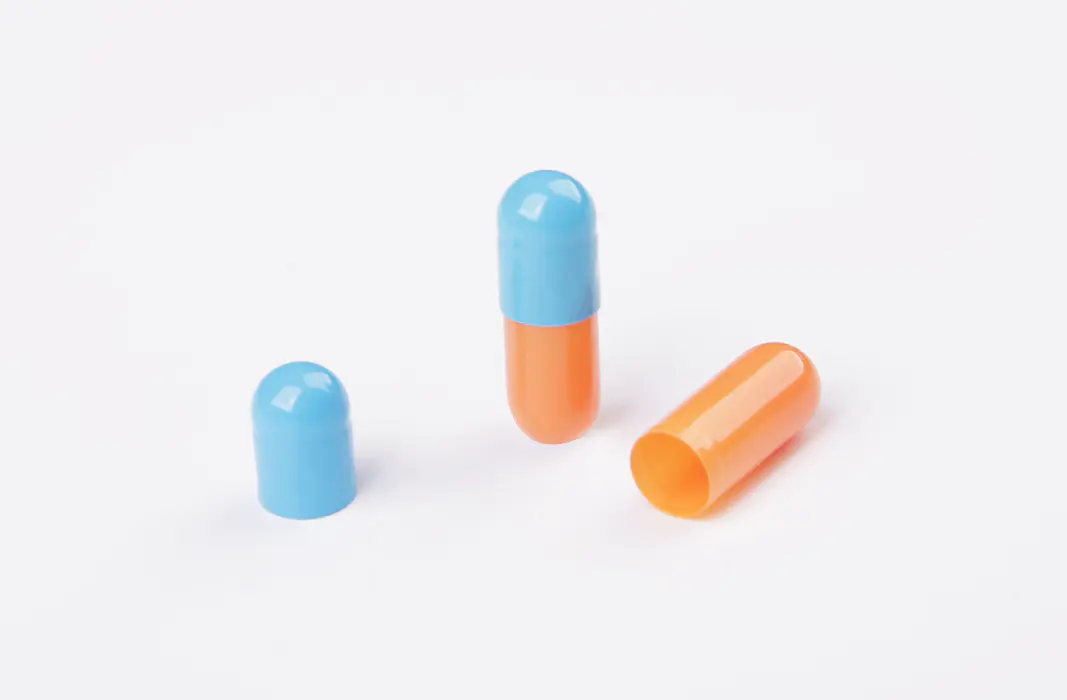 Gelatin hollow capsules are composed of a cap and a body two capsule shells refined by medicinal gelatin and auxiliary materials. They are divided into three types: transparent, translucent and opaque. The capsule has a long and slender shape, is easy to swallow, and is a medicinal dosage form that consumers can easily accept. The company's hollow capsules can provide axial, circular, directional, single and double color printing according to customer needs.